This page will show all books from BruunsBooks, published on Amazon!
The Shark That Lost a Tooth
Children's Bed Time Story (Beginner early readers picture book)  
A little yellow fish lives all alone at the bottom of the ocean.
Afraid to talk to anyone. Afraid to swim too far away. Afraid of everything. One day the little yellow fish meets a big shark that needs its help…
Will the little yellow fish help the shark?
The Shark that Lost a Tooth is an engaging children's picture book about a rare friendship between a fish and a big shark.
This book is the perfect good night read for children from 3-7 years old, or for early readers.
It is colorful and very beautifully illustrated with images of the ocean.
This book is a children's book for ages 3-7 years.
This book is published on Amazon, in a paperback version, for only  USD 10 – click below and get your copy!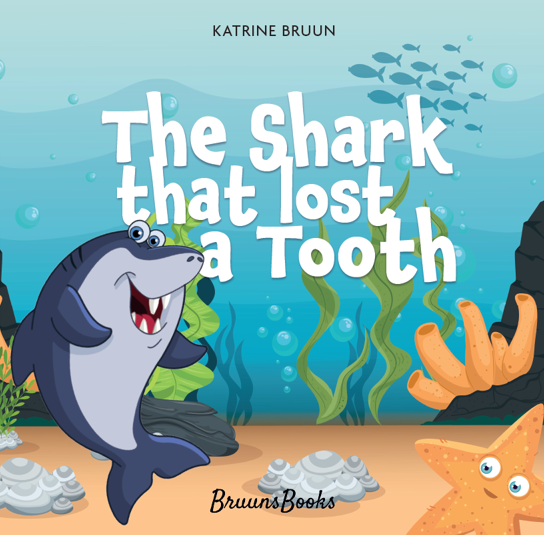 4 days in Jamaica – Love Connections
"4 days in Jamaica" is a based on a true story. In the book we follow Kaya and the love connections in her life. 
This is a true love story, about a love that never dies and the mysterious twin flame love. A love journey filled with complications, broken hearts and broken promices. But it is also a story about friends for life. A story about loosing yourself and finding yourself, by learning to love yourself. 
How does it feel when you meet your Twin Flame? And find out that no matter what, you were destined to cross paths. Against all odds.
This book was first published in Danish. 
Publishing date on Amazon August 2022!
Soon come!